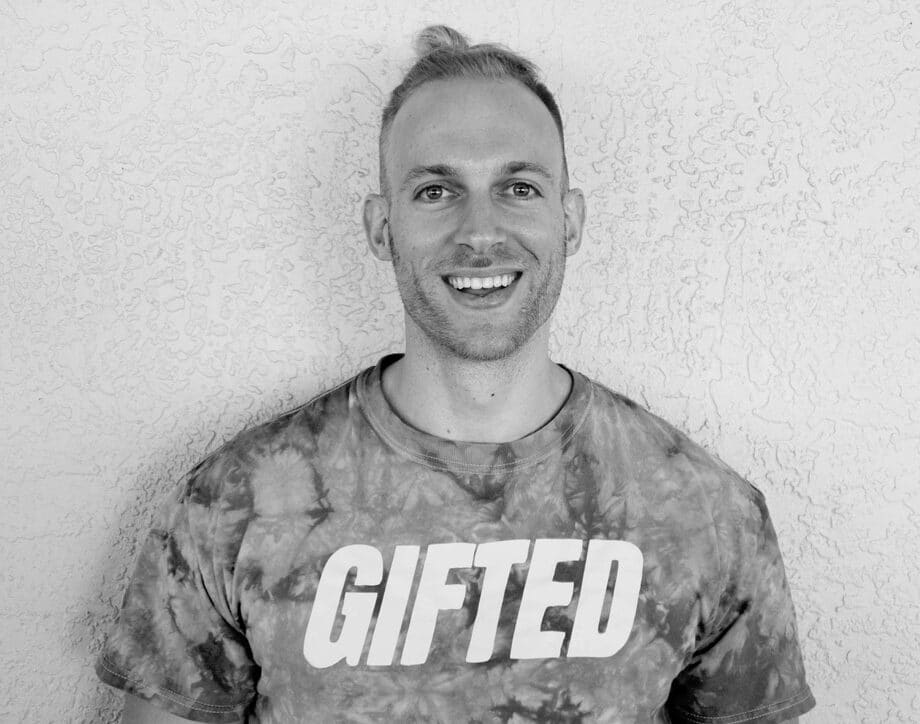 Ryan "The Squatfather™️" Zeisloft
Head Coach and El Jefe
Ryan aka The Squatfather™️ has over 10 years of experience training and competing in bodybuilding, powerlifting, and Olympic Weightlifting. He has a Bachelors of Science in Exercise Science and a Masters of Science in Applied Exercise Physiology from the University of Central Florida. He is also a Certified Strength and Conditioning Specialist, Tactical Strength and Conditioning Facilitator, Certified Exercise Physiologist, and a USA Weightlifting Sports Performance Coach.
In his time at UCF, Ryan worked in the Human Performance Lab as well as the Wayne Densch Athletic Complex. He specializes in program design and nutrition coaching for maximizing strength, hypertrophy, and athletic performance. Ryan has coached himself and many others to bodybuilding, powerlifting, and weightlifting medals but does not shy away from working with general population clients who simply want to improve their health and physique.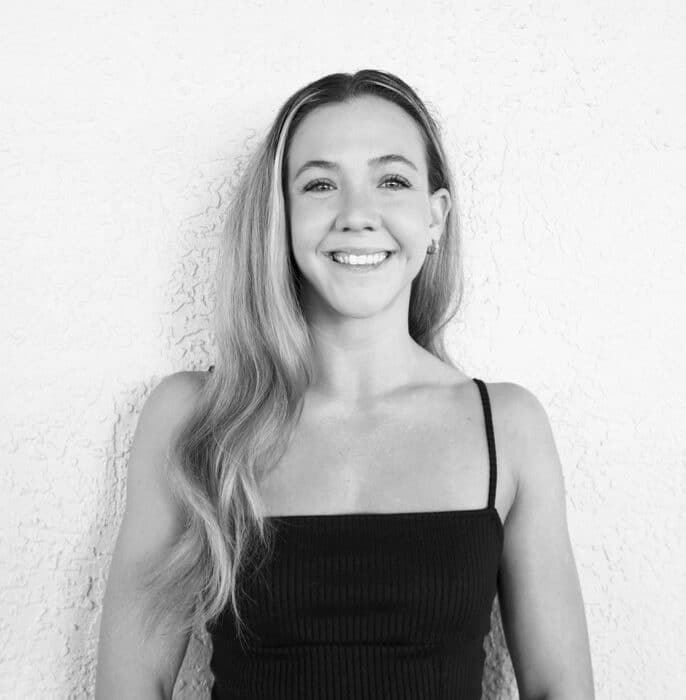 Anastasia "Jimmy" Marshall
The Glue That Holds It All Together
Anastasia ("Jimmy") has 10 years of coaching experience in competitive gymnastics. She also competed in bodybuilding in 2018 and 2020 and has been competing in Crossfit for 2 years.
She is the head of the Gifted Performance Apparel Department and assists in coaching the Gifted Fitness Accelerator as well as the Women's Lifestyle Group.
Anastasia also handles the administrative tasks for Gifted Performance such as billing, graphic design, and creating social media content. Her favorite things to do for the team are to plan group events such as the MOBO Classic and GP Retreats.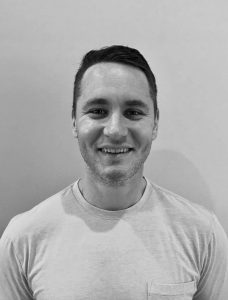 Thomas "Bot" Butler
crossfit, powerlifting, and athletic development specialist
With over a decade of experience in coaching, Thomas Butler has a resume that includes athletes from a wide variety of disciplines including powerlifting, strongman, track and field, and American football. A 2009 graduate of Clemson University, Thomas has helped produce multiple all time top-20 results for clients in the world of powerlifting. After nearly ten years of training for and competing in powerlifting, Thomas shifted his focus to "the sport of fitness". As a Crossfit Level 1 trainer, he's used this experience to inform his perspectives on loading, GPP, and periodization for athletes seeking strength, conditioning, or some combination of the two.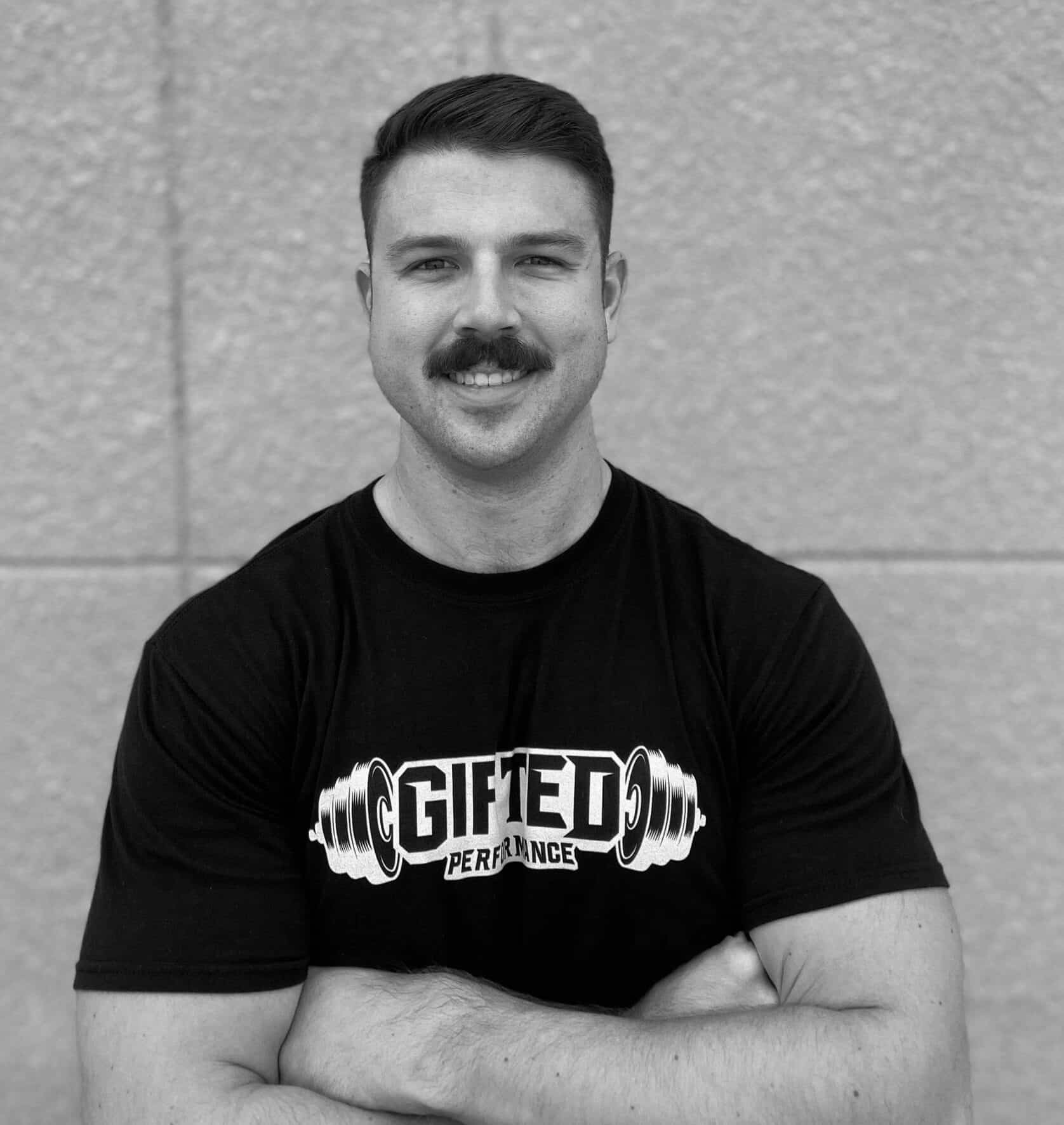 Mike Taylor
Powerlifting coach and return to training specialist
Mike earned his DPT from the prestigious US Army-Baylor Doctoral Program in Physical Therapy and currently works as an active duty physical therapist in the United States Air Force. His interest in strength & conditioning and rehabilitation dates back to his time at Florida State University, where he was a competitive powerlifter and coach of the university powerlifting team. While working on his degree, he also earned his CSCS and USAPL Coaching credentials.
Mike has experience working with athletes and individuals of all age and ability groups – from healthy D1 football players preparing for the NFL, to the sick and elderly preparing to discharge home from the hospital. No matter the situation, Mike believes in our innate ability to adapt to stress to get stronger, overcome pain and injuries, and lead healthier, happier lives.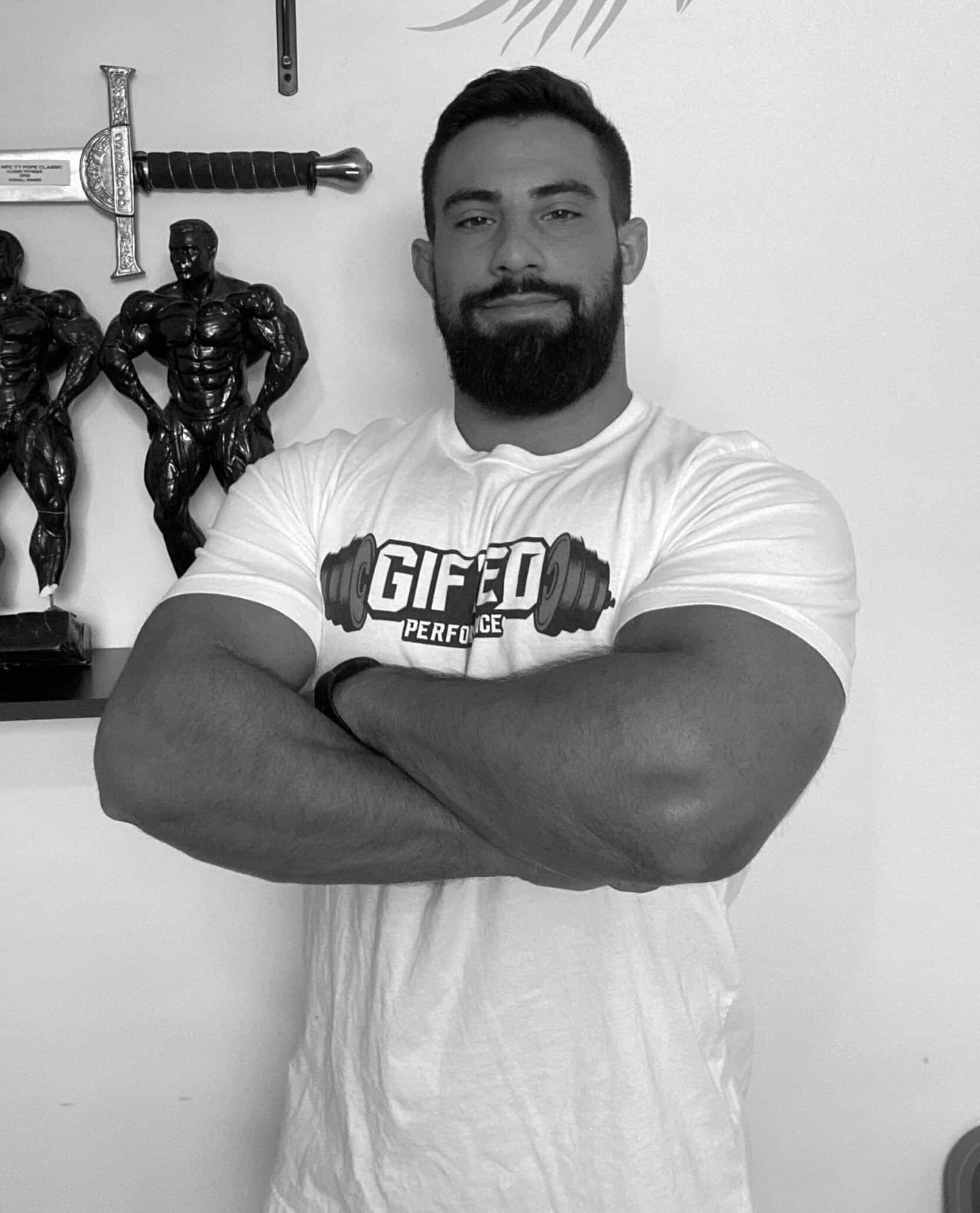 Anthony Plaza
Bodybuilding, Posing, and lifestyle transformation specialist
Anthony is a current competitive bodybuilder at the national level in the NPC, former NCAA wrestler, and High School All American. His persistent involvement in athletics has fostered a high level of competitiveness that he displays in his coaching. He is passionate about helping others achieve their physique and performance goals through applied exercise science and evidence based practice.
He specializes in programming both training and nutrition for physique athletes, wrestlers/grapplers, and general fitness clients. He will also serve as a posing coach for bodybuilders, classic physique, and men's physique competitors.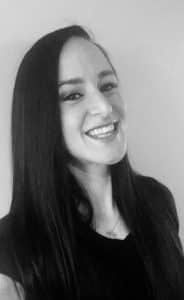 Annie "Gunshow" Hromada
Tactical performance specialist
Annie Gunshow started on her path into fitness by achieving B.S. in Exercise Physiology and Nutritional Science as well as her Masters in Exercise Physiology. While working as a D1 strength and conditioning associate, Annie was introduced to the unique demands of training military athletes. The multi-modal demands have kept her attention ever since, focusing the past decade of her life on the development and furtherment of tactical science, program development, and injury prevention for hundreds of military athletes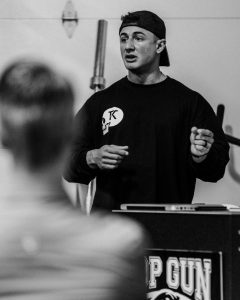 Dominic Kuza
lifestyle and bodybuilding transformation specialist
Dominic Kuza, or simply Kuza, has been an online fitness and nutrition coach for the past 5 years. In that time he has been busy building a resume helping over 900 clients in their pursuit of both competitive and lifestyle fitness goals.
Dominic received his Masters of Science in Exercise Physiology in 2019 from Oakland University in Rochester, Michigan, and is also a certified Fitness Nutrition Specialist and certified personal trainer through NASM.
He has helped athletes achieve IFBB Pro Status, top national level finishes, and handful of top local state level finishes including both class and overall victories.
Aside from competitors, Dominic works mainly with lifestyle clients looking to improve their quality of life!
Kuza is well known for his science-based approach and believes that a greater degree of customization is imperative for adherence and achieving one's goals! His philosophy is that a lifestyle change should be a journey that is both productive and enjoyable.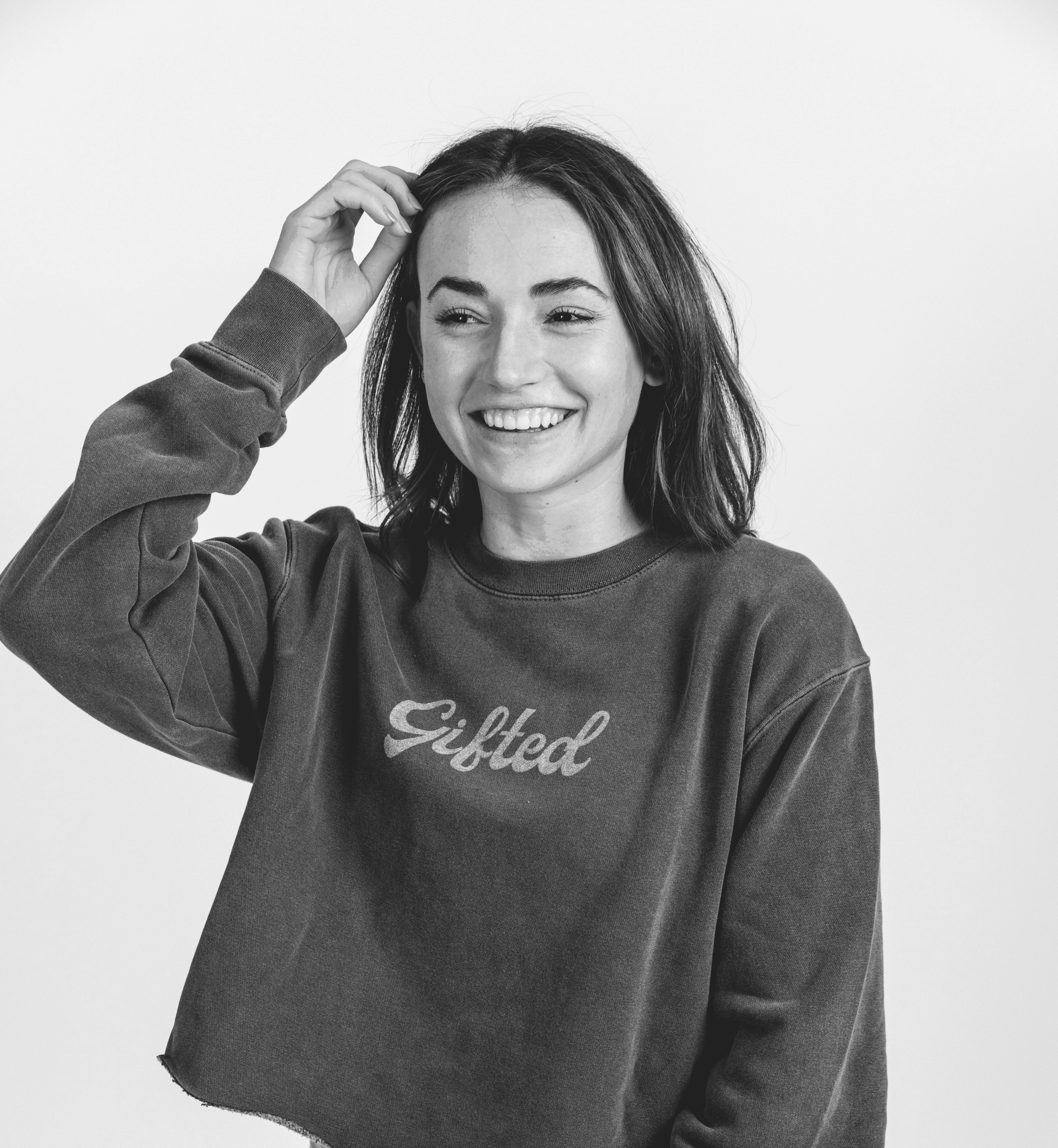 Jessica Lee
Lifestyle Transformation and Women's Health Specialist
Jess specializes in women's nutrition and strength training. She's been a fitness and nutrition coach for the past 4 years, with an extended background in nutrition. Jess is finishing up her degree in nutrition from Oakland University and has received her CPT certification through NASM, along with her PN1 certification from Precision Nutrition.
After training for and competing in bikini competitions, she continued to build her knowledge of the science behind the human body, training, and nutrition, to create a well-balanced lifestyle of her own. Jess believes that there is more to our health than just a good physique. Her main focus when working with clients is optimizing gut health to help create a solid foundation to get you to your goals. She has worked with hundreds of clients over the years, those mainly being women and female competitors looking to transition into lifestyle programs.
Jess is known for her nutritional guidance, strength training protocols, and emotional support that she offers her clients.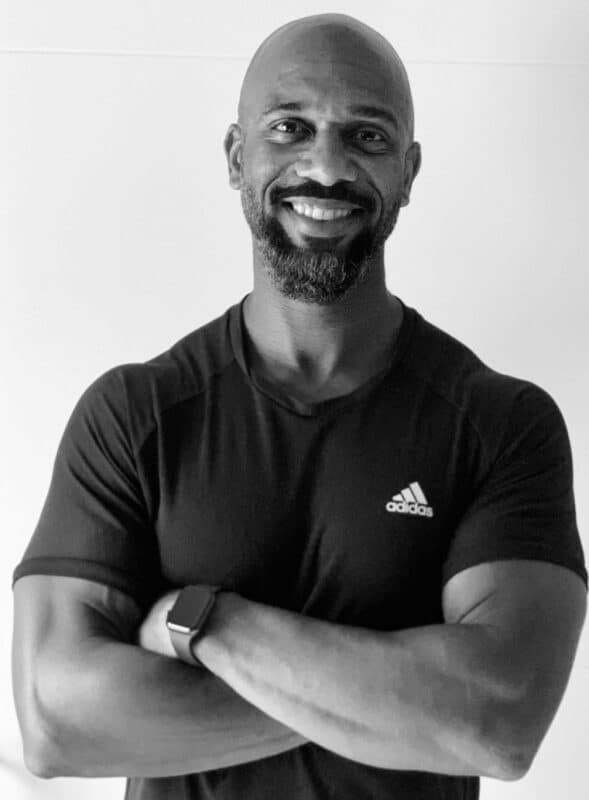 Jason Holt
lifestyle transformation and bodybuilding prep specialist
Jason has been an active personal trainer and coach for over 20 years and a competitive natural bodybuilder for over 10 years. He has been awarded the professional status in 2 organizations along with a win in his professional debut and multiple top 5 placings.
He has a BS and MS in Sport and Exercise Science from the University of Central Florida. He is also a Certified Strength and Conditioning Specialist with the National Strength and Conditioning Association.
Jason has successfully coached a wide array of people from those looking to change their lifestyle to competitive bodybuilders and strength/power athletes. His coaching style involves an approach that is evidence-based and instructional while leveraging experience and passion to help others reach their goals in a balanced fashion.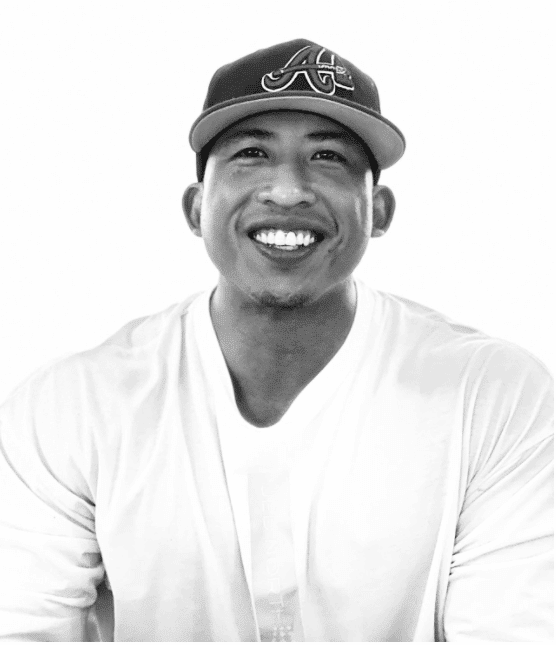 Johnny Nguyen
lifestyle transformation specialist
Johnny Nguyen began his coaching career back in 2014 during his undergraduate career at Kennesaw State University where he earned his B.S. in integrated Exercise Health Sciences and Health Education. He specializes in nutrition and programming with lifestyle coaching and is passionate about helping clients find long-term, sustainable and enjoyable habits for their goals. 
Johnny has an athletic background in mixed-martial arts, gymnastics, board sports, powerlifting and is currently heavily invested in bodybuilding. He has recently earned his doctorate of chiropractic degree and volunteers regularly at various outpatient clinics with rehab around the metro Atlanta area. He utilizes his platform to promote a better quality of life for all his patients and clients and believes that everyone deserves a quality of life that allows them to thoroughly enjoy the things they want to achieve with confidence.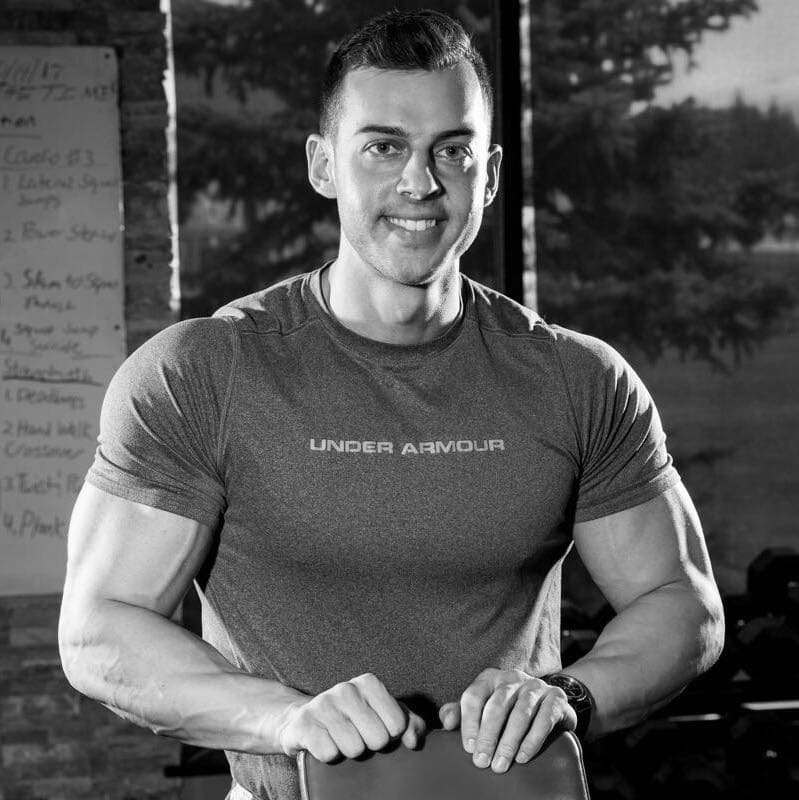 Jeremy DeSantis
lifestyle transformation and bodybuilding prep specialist
Jeremy DeSantis is an active IFBB Men's Physique Pro. He has over a decade of experience in the health and fitness field training others for 8+ years.  He has a bachelor of science in kinesiology and specialties in health promotion and communication.  
Jeremy works with a full range of clients from lifestyle, local/national level competitors, along with professional athletes. He offers posing coaching for any division under NPC/IFBB competitions. 
His coaching approach comes on a case-by-case basis. He asks the right questions to find out about his clients and uses that information along with the best coaching strategy to propel his clients to their goals!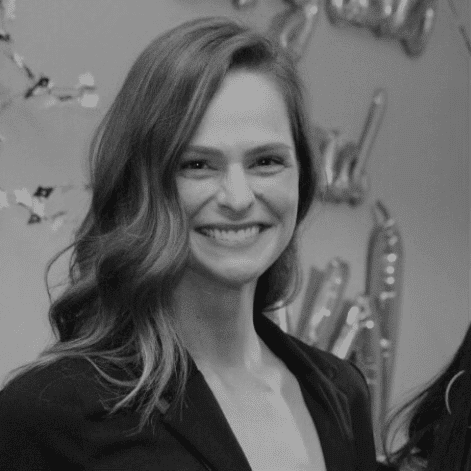 Dr. Carleigh Boone
Women's Lifestyle and Nutrition specialist
Carleigh has nearly a decade of experience in undergraduate instruction specializing in areas of Sport Nutrition and Health & Wellness. While earning her PhD at the University of Central Florida, she worked in the Human Performance Lab and assisted with research examining effects of nutritional supplementation and/or exercise on markers of health and fitness in a variety of populations (i.e., athletes, sedentary individuals, older adults). She is also experienced in body composition assessment and dietary analysis.
Through observation and experience, Carleigh has learned that nutrition is far from one size fits all. As such, she favors a personalized approach to each individual's diet. Carleigh believes that the journey to self-betterment can be enjoyed one step at a time with patience, determination, and resiliency.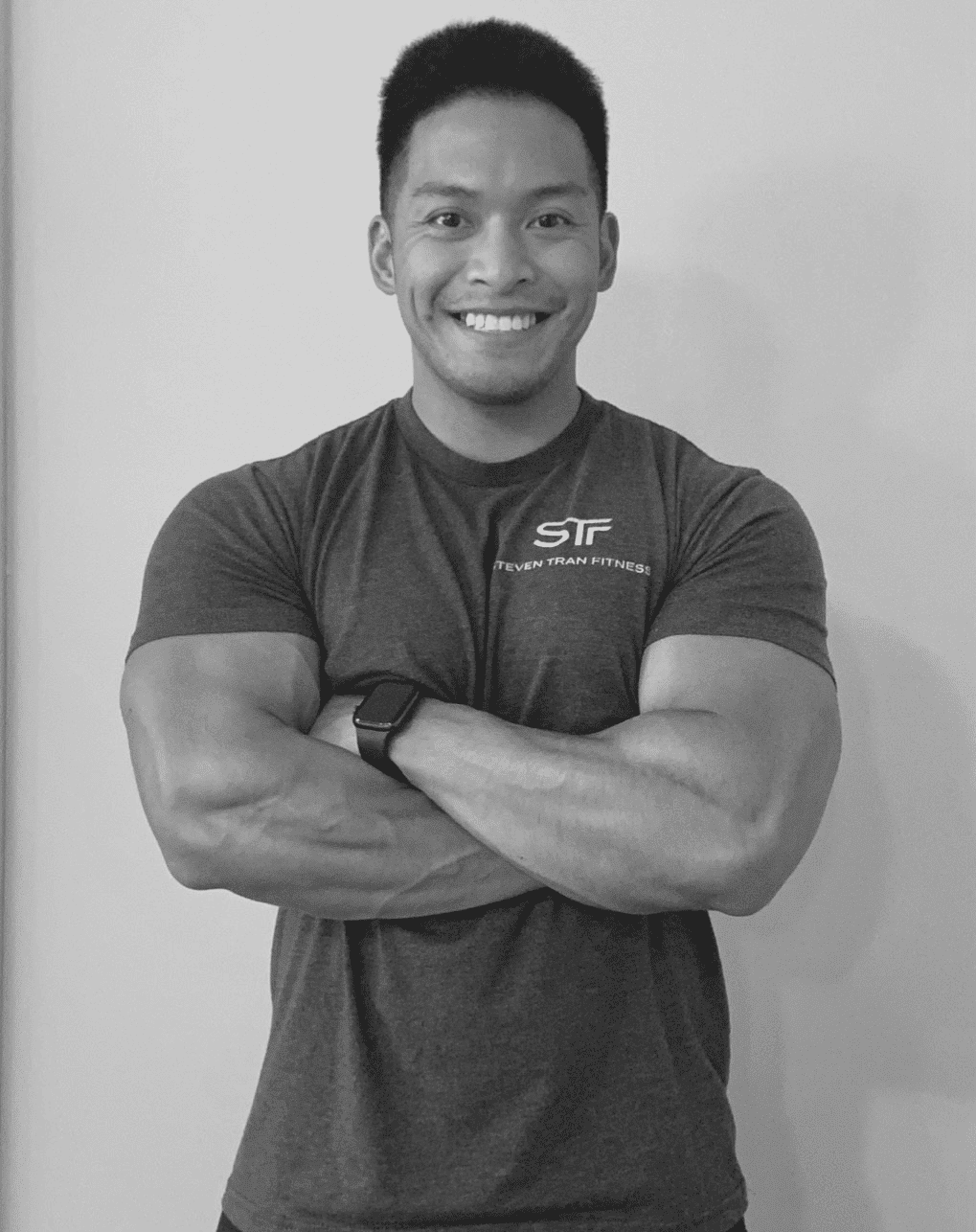 Steven Tran
Lifestyle and Bodybuilding Contest Prep Specialist
Steven began his coaching career in 2019 working under Dominic Kuza and specializing in nutrition. Along with lifestyle coaching clients, he works with a number of high level athletes to prepare them for bodybuilding competitions. From 2019 to present, Steven has worked with over 100 clients guiding them through their health and fitness goals.
Steven earned his B.S. in Clinical Exercise Science from Grand Valley State University in 2013. He also is a Certified Personal Trainer through ISSA.
In his free time, Steven is an NPC competitor in the men's physique division and has been competing for 6 years at both the local and national level. His overarching coaching and competitive philosophy is to create a healthy and sustainable lifestyle that enriches one's life regardless of their goals.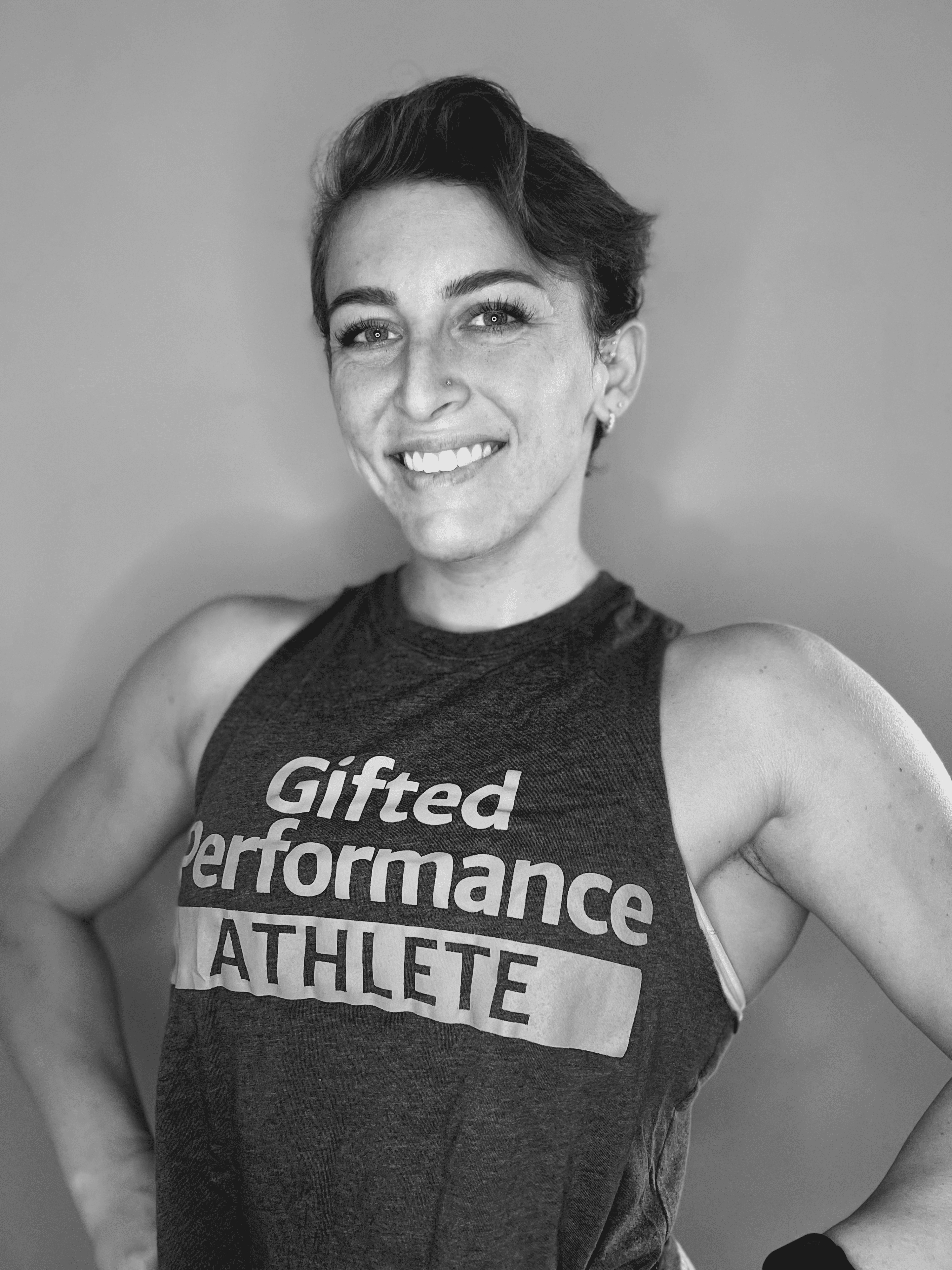 Kerri Harris
Assistant Coach
Kerri specializes in strength training, circuit training, nutrition & mindfulness. She has over 5 years personal experience in the fitness industry, including one year of individual & group coaching. Kerri is a semi-retired national level NPC Figure competitor and currently a competitive CrossFit athlete. She has a Bachelor's of Arts in Psychology, is CPT certified through ACTION, is a CrossFit L1 trainer & a Precision Nutrition L1 Nutrition coach. 
Kerri found her way as a coach through her transition out of being a collegiate level cheerleader & struggling with an eating disorder by expanding her knowledge of the human body, strength training, nutrition & mindfulness.
She believes that one's mental health & perspectives are just as important as their physical health. Her main focus with her clients is building healthy & sustainable lifestyle habits to improve all health markers, as well as improving physical performance & achieving a desired physical appearance. 
Kerri also serves as a posing coach for women's bikini, wellness & figure.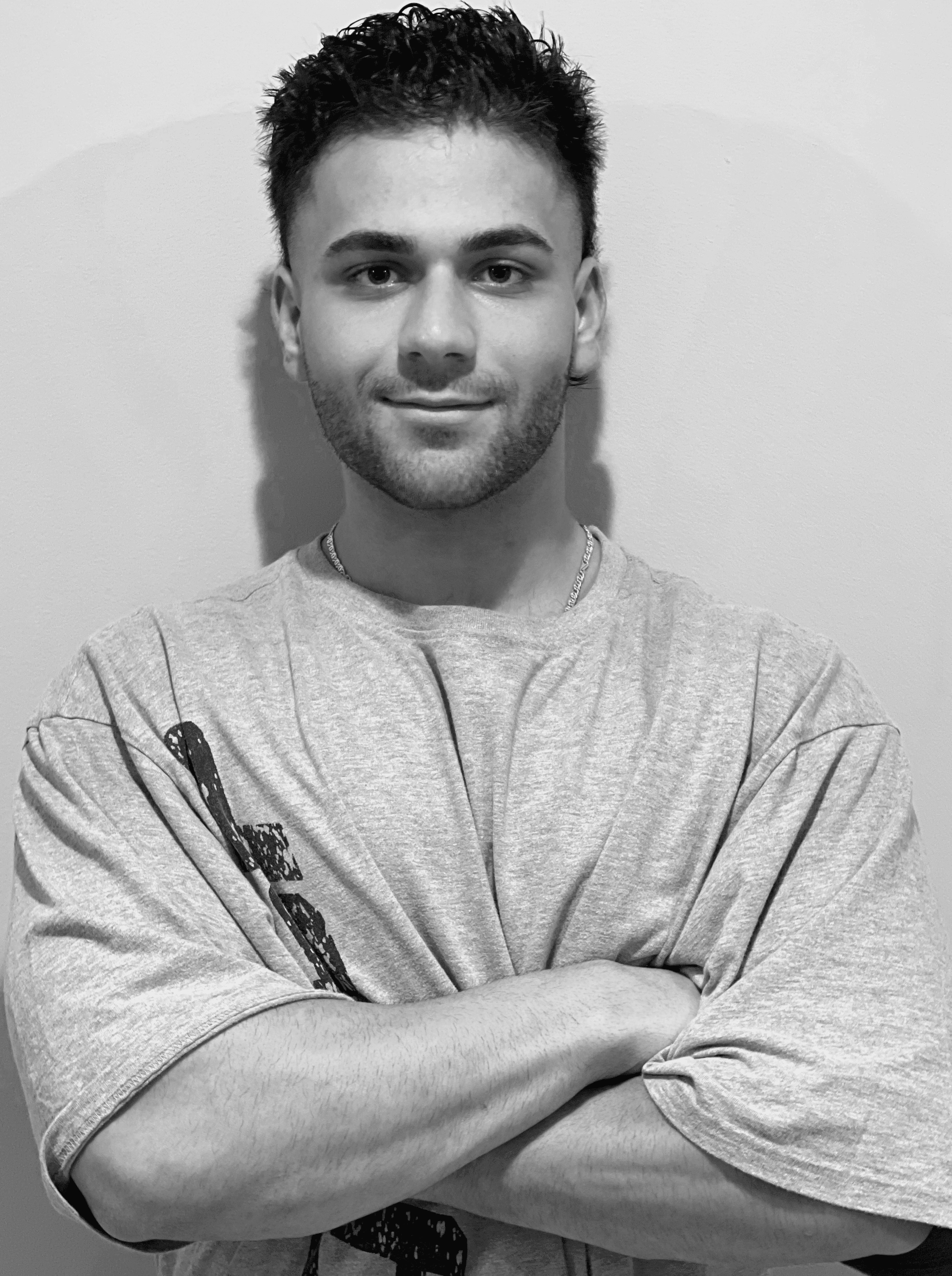 Michael Nassif
Assistant Coach
Mike graduated from Syracuse University and is currently pursuing his Masters in Exercise Science and Nutrition at the University of Tampa.  Mike has always had a passion for the gym and fitness, which led him to pursue further education and helping others.
He specializes in lifestyle transformations through sustainable approaches. He is passionate about working with general population clients and tailoring guidelines to their needs in order to achieve their health and fitness goals while maintaining balance in their lives.
His personal fitness passion is bodybuilding and contest preparation.
Mike is a big believer in the never ending pursuit of education and knowledge to better help his clients achieve their goals. He will always lead from the front, setting an example for all his clients and will never ask something of them that he would not do himself.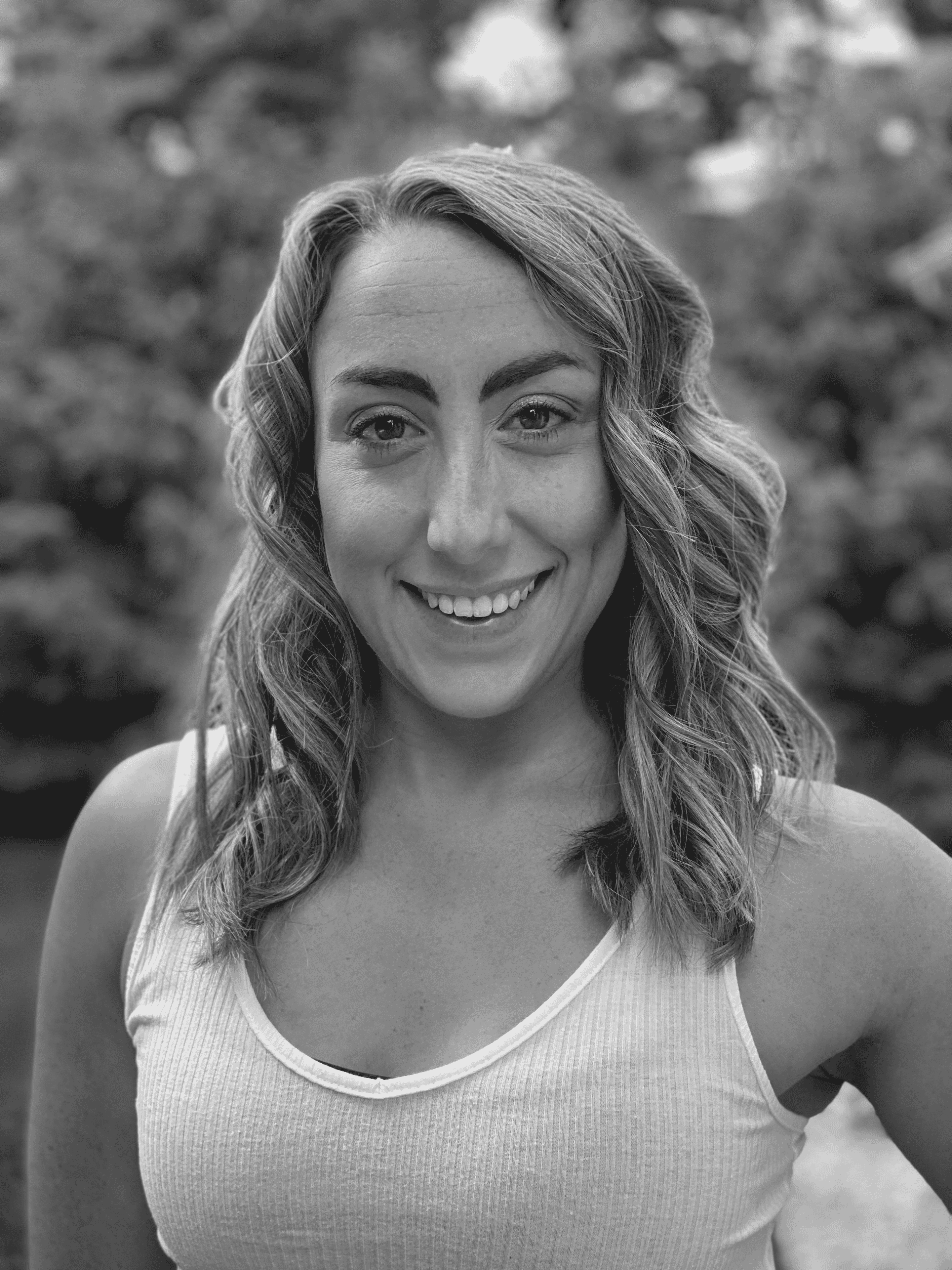 Nicole Derderian
Assistant Coach
Nicole has been involved as a coach and competitor in the bodybuilding/fitness industry for over 6 years. She has a CPT and nutrition certification through NASM and is currently finishing up her Masters degree in dietetics at Madonna University.
Nicole works with lifestyle clients looking to reach their goals with their physical/mental health at the forefront. Her flexible approach works for beginners to advanced level individuals who want a plan that will fit their life, rather than alter it!
Alongside online coaching she trains men and women, as an in-person CPT, and enjoys working with individuals of all fitness levels, goals, and backgrounds.